We are a community focused church, endeavoring to share the love of Christ in tangible ways with all of those living in the South Cobb area.
>A main part of that community outreach is our vibrant youth group, their many fellowship and service activities and dedicated Wednesday Night Teen Worship Service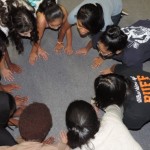 We believe we are the most teen friendly church in the area and invite you to join us on a Sunday or Wednesday to see what all the buzz is about.
>Visit us for a service
>Attend one of our many youth conferences
>Sign up to assist with community service activities


If you are not sure what you believe and have more questions than answers, then we are the right church for you.
>We are open to seekers and patient with all inquiries. We love answering questions!
If you are a faithful believer already, then come and grow with us in our challenging discipleship environment
Contact our Youth Sponsor, Tina Daniell, at tina@fcc-m.com for more information.